A quick glance at our webpage the other day and we realised that we haven't posted in several months! To remedy this - we thought we'd tell you about some of the gigs we have in the works for 2017. It's going to be another exciting year.
We're very happy to have been a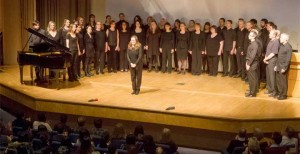 sked back to kick off the British Humanist Association's annual Darwin Day Lecture celebrating the life and contributions of Charles Darwin. The lecture is the 10th of February at The Light at Euston. The choir will start off the evening with a song and then the featured Speaker Lawrence Krauss will take the stage. Unfortunately tickets are sold out for this event, but you can still sign up to get on the waiting list through the BHA's website.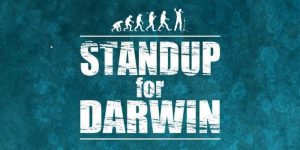 Keeping with the Darwinian theme, the next night on the 11th of February we'll be performing at the Central London Humanist's event Stand Up For Darwin at Conway Hall. Tickets are still available, so you should definitely come along! We performed at this event last year - and it's such fun. A great evening of comedy & we'll be joined by Lawrence Krauss (the featured speaker at the BHA's sold out lecture) as well as comedians Kate Smurthwaite, Jay Foreman, Scott Capurro & Iszi Lawrence.
And this is just February!! We've got loads more lined up for 2017, including a benefit with the Stuart Low Trust in March, The Voices Now Festival in July and of course our own One Life concert in June. And we'll post more details about how you can see us at these events as they draw nearer (we promise!).
If you want to do more than just see us perform, we rehearse every Tuesday night from 7 to 9 at Doreen Bazell Hall between Euston & St Pancras. We'll be open to new members until the end of March, so don't miss your chance to join in on the exciting 2017 we have planned.  More information can be found on our JOIN US page or by emailing members@london.humanistchoir.org.