Don't miss our 5th Annual One Life concert celebrating World Humanist Day.
This year our special guests will be comedians Tony Hawks & Tim Renkow. And once again we'll be expertly led by 'Science Showoff' Steve Cross.
Tickets are £12 (£10 for Students/BHA & Conway Hall Members. ) available here.
Saturday June 24th, 7:30pm at Conway Hall, Red Lion Square, London WC1R 4RL
Tony Hawks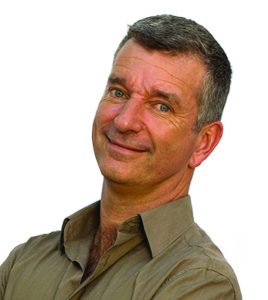 Tony is the author of the bestseller Round Ireland with a Fridge - the story of his absurd quest to hitch round the circumference of Ireland within a month... with a fridge. After being serialised on Radio 4, the book became a top 10 Sunday Times bestseller.  Tony has written five other books and is a frequent guest on TV in QI, Have I Got News For You, They Think It's All Over, A Bit of Fry and Laurie and Red Dwarf . He's a regular guest on Radio 4's Just a Minute, and I'm Sorry I Haven't A Clue and The Unbelievable Truth.
Tim Renkow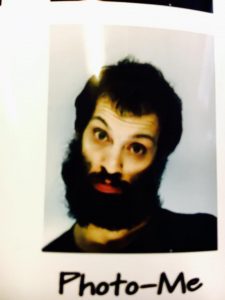 American-born comedian Tim Renkow has been making quite a name for himself over here in recent years. He's won the title of Leicester Square New Comedian Of The Year, been nominated for Best Newcomer at the Chortle Awards and won the Amused Moose Laugh Off Award. And, as his publicity notes, he has also been awarded severe cerebral palsy, by God.
Cerebral palsy is a neurological condition that affects the part of the brain responsible for controlling muscles. As Tim explains, "I did comedy because it's the only thing physically I can do, all I can do is talk".
Tim is currently working on his semi-autobiographical BBC TV comedy series 'A Brief History of Tim'.
Steve Cross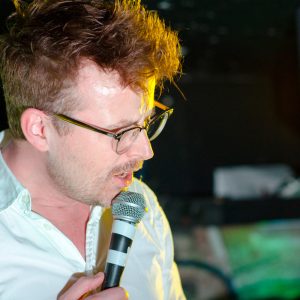 If you were thinking that Science-geek Steve Cross would added much needed gravitas to our One Life show, think again. Steve is the founder of Science Showoff – 'a chaotic open mic night for scientists, science communicators, science teachers, historians and philosophers of science, students, science popularisers and anyone else with something to show off about science.'
We're delighted Steve has agreed to compere for us once again – and he's also promised to spend time sharing snippets of his scientific knowledge with us – so be prepared to come away with your brain expanded in unexpected directions. You have been warned!
The London Humanist Choir
We are a non-auditioned choir for anyone who wants to sing non-religious music. We're part of the British Humanist Association, the national humanist charity. We get involved in many types of events; from the Edinburgh Free Fringe Festival to humanist weddings, music festivals, stage shows, conferences and conventions.
For the show we'll be performing a wide-ranging selection of music from our current repertoire.