Thinking of joining the choir?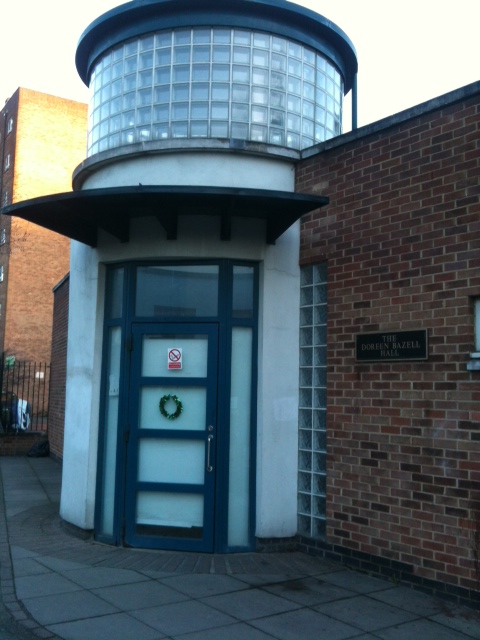 Please check back in the autumn when we reopen to new singers. We rehearse every Tuesday night at The Doreen Bazell Hall, 3 Purchese Street, London NW1 1UG, registration from 6.45pm, singing from 7pm.
How do I join?
The easiest way to join is to come to one of our rehearsals on  Tuesday  at 18:45 during our 'term' dates (see below).


View Doreen Bazell Hall in a larger map
There's no audition and we have people from different backgrounds, ages and musical abilities. The only three requirements are that you enjoy singing, can make Tuesday nights for rehearsals and have a vaguely humanist outlook on life. Membership of the BHA isn't compulsory, but encouraged. We're a friendly lot and don't mind if you come and listen for a session.
When do you sing?
Every Tuesday at 19:00 - 21:00 during our 'terms' or as we prefer to think of them - series of rehearsals leading up to specific performances, though 'term' is easier to say! Please arrive at 18.45pm for registration as we aim to start our vocal warm-ups at 19.00 sharp. Check the calendar for rehearsal dates.
What will I need?
For the first week just bring yourself, if you enjoy it then you'll need a black ring-bound folder for your sheet music and a pencil is useful for making notes. When we perform we wear black top, black trousers or skirt and black shoes.
Is there a joining fee?
There's a weekly recommended donation of £7.50. Term donations are also available. These prices are suggested minimum amounts, if you would like to and are able to pay more we would welcome your donation. All donations cover the hire of our venue, Accompanist, Conductor and other occasional expenses such as music hire & payment for custom arrangements. We do not want to discourage anyone from joining and can provide concessionary rates upon application to our Treasurer via email.
Payments should be made to the following HSBC Bank Account:
Account Number: 91414356 Sort Code: 40-03-28.
Please use a reference of 'CHOIR surname' - usually there is a character limit, so just type in as much of your surname as possible.
After you have made your transaction, could you please send a brief email to money@london.humanistchoir.org to let us know. Thank you so much.
So what do you sing and where do you perform?
In 2015 we performed at the Darwin Day Lecture, hosted our annual One Life concert (a non-religious variety show), traveled to Edinburgh for the Fringe Festival, were the 'Mouse Choir' for Sara Pascoe's Christmas Assembly & even made a recording! We also performed at Voices Now on the Making Music Open Stage, the Dulwich Festival of Choirs, and the Summer Fair for Tower Hamlets Cemetery Park.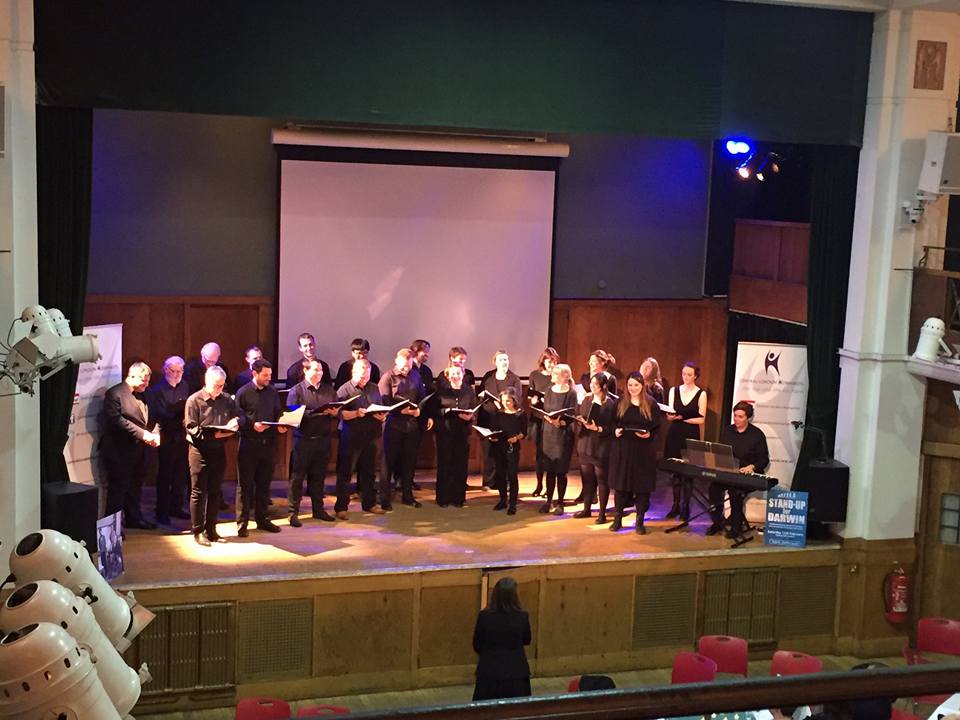 We sing popular secularist music that is arranged especially for our choir as well as new compositions created especially for the choir including some wonderful pieces created for humanist weddings and funerals. These we are looking to record and share with other secular humanist groups and forms an important part of the choirs promotion of humanism.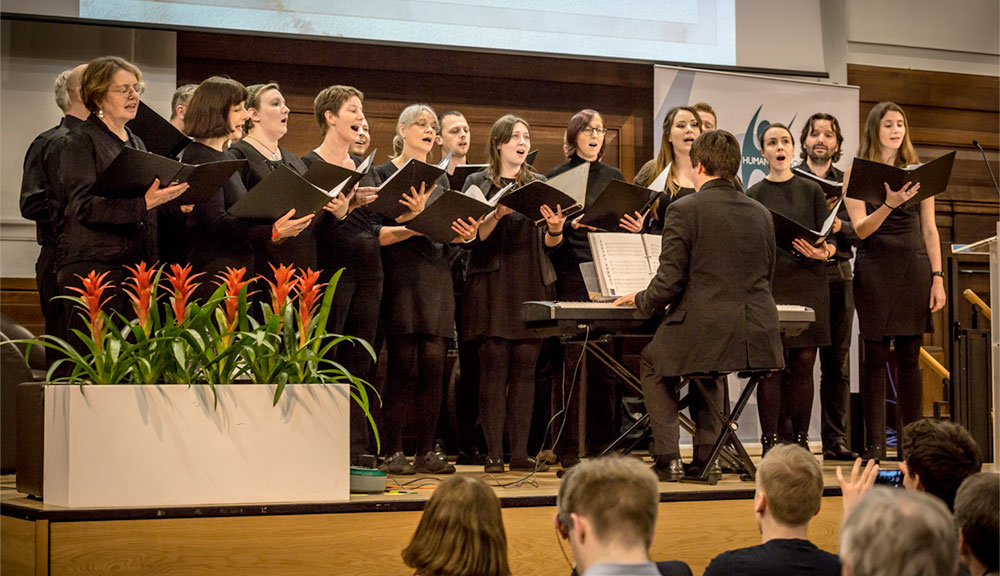 For the latest events see our Calendar page.
Want to find out more?
Drop us a line via our contact page.