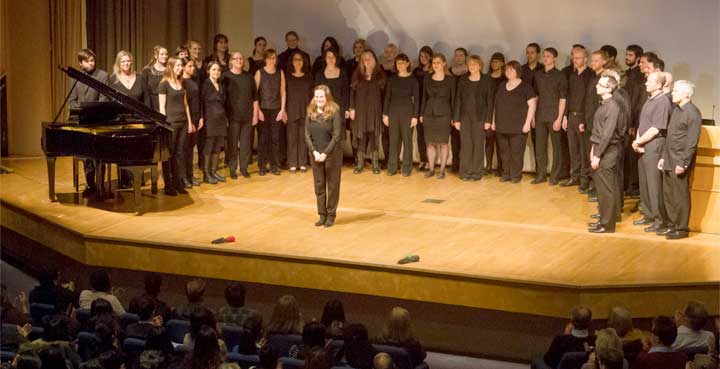 We are a London-based choir focused on promoting humanism in the arts. We are the musical representation of the "British Humanist Association" which sings non-religious music; to promote humanism and humanist arts through public performances....Learn more about us.
Our Performances!
We learn lots of fun godless music and routinely perform throughout the year.  Our repertoire is wide ranging, including Tim Minchin, the Flaming Lips, David Bowie, Queen, as well as classical pieces, the oldest known folk song, and humanist ceremony music, to name but a few.  Sample the repertoire here.
A few of our recent events have included:
Performing 6 shows over 3 days in Edinburgh as part of PBH's Free Fringe
2015
Singing at the top of the tallest tower in Western Europe: The London Shard.
And many others...
Additionally, we have performed at:
London's Choral Festival: Sangerstevne

Robin Ince's 9 Lessons and Carols for a Godless People

Relief-O-Matic as part of Protest the Pope

And numerous BHA events
Check the Calendar to see where you can catch us.
---
@Humanist Choir on Twitter...