Musical Director: Laurel Neighbour
Laurel is a soprano and conductor. She currently leads the London Humanist Choir, Springer Nature Singers, King's College London Staff Choir, and Islington Council Singers. She also works as an Assistant Leader with Gareth Malone's Hornsey Sings, London Youth Choir and St John of Jerusalem Festival Chorus.
In September 2019 Laurel conducted at the BBC Proms, leading one of eight choirs in John Luther Adams' In the Name of the Earth. She has held an Apprentice Conductor position for the Royal Opera House Thurrock Community Chorus, consulted for BBC One, led performances for Open House London, and fixed singers for Amazon's Christmas advert. And in 2015 she conducted choirs singing the French and Italian national anthems at Twickenham stadium for the Rugby World Cup.
As a soprano, Laurel has studied with some of the top groups in the country. She has completed The Sixteen's training programme, Genesis Sixteen, and held choral scholarships with Voces8 at St Martin-in-the-Fields and at St Mary's Nottingham. She now sings professionally with a cappella group Apollo5 and the London Contemporary Orchestra.
Laurel grew up in Kent, benefitting from Kent Youth Choirs training, studying Music at Nottingham, and trying to play all the instruments in her mother's folk band. She is passionate about getting younger people singing, and has held posts as Project Director for Dartford Choral Outreach and Curriculum Music Tutor for Southwark Music Service. She is now in demand as an education workshop leader, working with Voices Foundation and Voces8 Foundation.
In her spare time, Laurel can be seen pedalling around London on her purple Peugeot racing bike, Polly.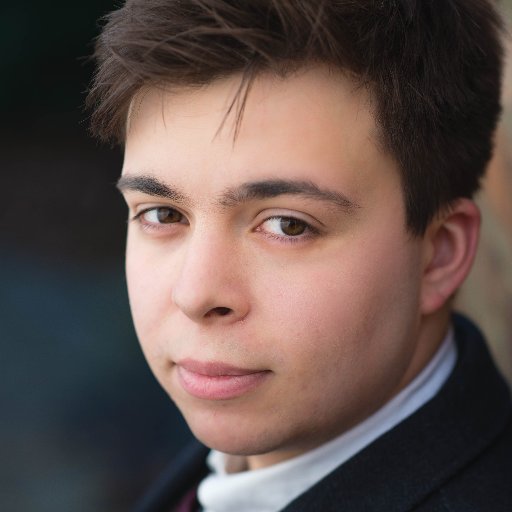 Assistant Musical Director: Alexander Jaye
Alexander Jaye is a British-Canadian composer, arranger, singer and musician based in London. He recently attained distinction for a Masters in Composition at the Royal Academy Of Music, supervised by Gary Carpenter & Edmund Finnis. Earlier he graduated with first-class honours from the Guildhall School of Music and Drama in Music Composition, winning the Edmund Rubbra Prize for composition and the Rose Lawrence Award for academic achievement.
As a composer, Alexander has written many concert works for ensembles and soloists including Royal Northern Sinfonia, London Contemporary Orchestra, EXAUDI vocal ensemble, CHROMA ensemble, Tritium Trio, City Chamber Choir (as Composer-in-Association), Barbican Sinfonia, and the Guildhall Pops Orchestra. Some of his music was released on the "Next Wave 2" album with NMC Recordings as part of the young composer scheme with Sound and Music. He has also written for theatre productions and short films, collaborating with directors including Christopher Burgess and Patsy Rodenburg. And as an arranger, he has orchestrated many pieces for ensembles such as London Musical Theatre Orchestra (LMTO) and the GSMD Pops Orchestra.
Alexander also moonlights around the UK as a classical tenor. Recent engagements have included operatic roles such as Berthold in Offenbach's Le 66 for Grimeborn Festival (Arcola Theatre, Irrational Theatre), Clubber in Vahan Salorian's Boys Of Paradise for the Tete-a-tete festival (EGG London, WorkshOpera) and Alcindoro (cover) in La Boheme (Frogmore Paper Mill, Vivo D'Arte), with further professional engagements as a soloist for oratorios. A choral scholar at St. Luke's Chelsea under the guidance of Jeremy Summerly since 2017, Alexander is also a prominent ensemble singer in London.
Since 2014 Alex has been the accompanist for the London Humanist Choir, officially becoming assistant musical director in 2019. His work with them has led to performances at Cadogan Hall, Conway Hall , the Sheldonian Theatre and, most recently, Stavanger Konzerthus in Norway as part of the 2019 tour. His strangest engagement with the choir was performing 10 nights with Sara Pascoe as part of her "Christmas Assembly" in 2016, with choir dressed as mice! In 2020, he gained further work as a Musical Director working for Music In Offices, in large part thanks to honing his skills with the London Humanist Choir.
Committee
The committee is Laurie Tvedt (Chair), Helen Groom (Secretary), Daniel Roseman (Treasurer), Sarah Dale (Membership), EJ Smith (Social Media), Matthew Thomas (Web Site), and Ken Richman, with additional help from Mike Higgins.